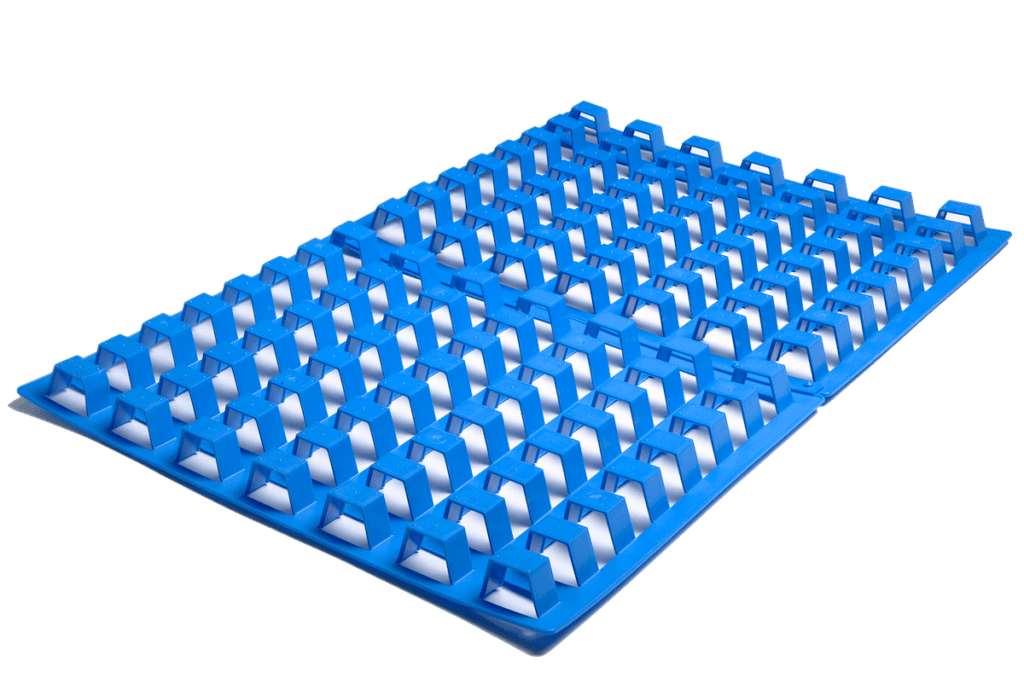 The NFS-I air-flow spacer is a profiled spacer designed to ensure optimal air circulation between stacked layers for faster, uniform and more effective freezing and tempering.
Dimensions:
1200 x 800 mm / 47″x32″
1200 x 1000 mm / 47×40″
Stock colors:
Black or blue
Withstand temperature span:
between -50°C and +90°C
Spacer model - NFS-I specification
Description
NFS-I technical data
Shipping information
3D view
Description
The FreezeTeq NFS1 Freezer Spacer is probably the most effective spacer available on the market and is as such being used worldwide by both small and leading players within the food industry.
Benefits
Open profile design ensures high airflow through the cavities of the spacer promoting faster and more efficient freezing of the whole pallet load
Maximum air penetration in Freezing and Tempering operations
Open profile design allows for easy cleaning
100% recyclable
NFS-I technical data
Shipping information
3D view
Contact us for more information about our NFS-I spacers
We will be happy to help you streamline your freezing process
FreezeTeq product selection
There are several solutions when you want to optimize your freezing operation. Have a look at our product selection and find the solution that'll help you optimise efficiency and reduce your overall costs.